I am slowly moving towards another momentous step in my life with the possible purchase of a spectacular plot of land in Sicily where I will build my dream home. Well, perhaps not quite a dream house but certainly one with a separate laundry room and cinema room, and with gorgeous views whichever way I turn, although perhaps not as varied as those on Mary Taylor Simeti's farm where I am spending more and more time getting used to life in Sicily. And one way of getting used to life in a new country is to cook the local food which I did recently, grilling stigghiole (baby lamb's intestines) with Mary and Tonino, her lovely husband. I should really be frank here and admit to having done nothing apart from watching them do the grilling.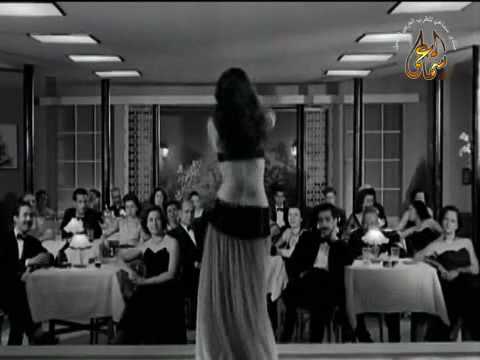 There are belly dancers who are elegantly sexy and others who are brazenly so. And there are those who are cute and Kitty Fotsaty, who I have featured before and who is my choice for this  month belongs to this camp. She is just adorable. Her smile seems genuine and her movement is gorgeous even if her shape is a little too lean for a belly dancer. She still manages to seduce, even more so in this clip from Bint al-Balad (the daughter of the country or the country girl depending on who is translating) with a fantasy New York skyline as a backdrop. I love how her dance starts en silhouette before she is fully lit and revealed to her elegant and entranced audience!
Compared to twenty years ago when I started writing about food when ingredients like frikeh (or freekeh) and argan oil were known to only a few westerners, there are now less and less secret ingredients, or indeed cuisines. You would think that with diners' enthusiasm for global dishes and ingredients there isn't much left for chefs or keen cooks to discover. But there is. And this is what we did last month at Books for Cooks, when I and Nadya Saleh from the National Museum of Qatar's Food Forum together with the delightful and very talented Aisha al-Tamimi introduced a keen audience to Qatari dishes they were totally unfamiliar with. The two cooking demonstrations were led by Aisha and were part of Nour Festival and Qatar UK, the latter being a collaboration between Qatar and the UK to exchange cultural and art events while the former is an initiative by the London Borough of Kensington and Chelsea to showcase Middle Eastern art and culture.
I am just back from Sicily where I intend to finish my days, that is if I find the right plot with gorgeous views that will not one day disappear if someone builds in front of me. Anyhow, the prospect of this happening is still some way off and until then, I have  the ideal spot where I can live the life I eventually intend for myself, a delightful casetta with the most amazing views on Mary Taylor Simeti's organic farm — those who follow me on instagram will have recently seen my daily pictures of stunning sunrise and sunset. It was tenerumi season when I was there and as Mary was describing the pasta she makes with them, I asked her if she would make me some and her being the most wonderful friend, she agreed. We went into the fields to pick some. To be more accurate it was Mary who did the picking. I am hopeless at these things. Too urban I guess. Anyway, tenerumi are the green leaves of the Sicilian cucuzza, a kind of courgettes or a gourd or a squash depending on who translates it — I am almost certain it is the same as Lebanese qara', which is also in season now and which we pick young and stuff like courgettes and aubergines and finish with a lemony 'pesto' made with garlic, dried mint and lemon juice. Mary picked the tenerumi young and tender with some having baby cucuzza attached to them to add a little more texture to the sauce. Here she is below picking what we need for the pasta then showing me her harvest.